"Come forth into the light things, let nature be your teacher." – William Wordsworth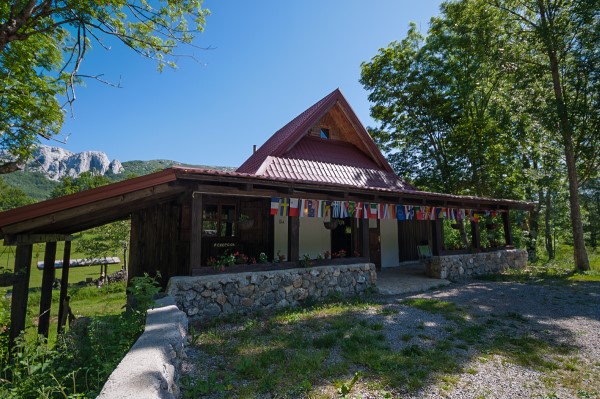 Kamp Velebit is located 927m high up in Baške Oštarije settlement on the Velebit Mountain; only 20 min ride away from the Adriatic Sea. The entire camp overlooks Ljubičko Hill (1320m) and Božin Hip, the southernmost of the famous Beaver's Hips complex and has a lovely Ljubica Stream passing through. We offer accommodation in camping pitches, bungalows and earth lodges. All guests have access to shared kitchen, sanitary facilities, campfire, barbecue area and a laundry. Most of our guests are hedonists who take the advantage of camp's unique location by enjoying fresh mountain air over hot summer nights and swim in the sea during the day.
Check out what's up, explore things to do in the area, pick experiences which best suit your character and you are all set for the adventure! 
"A great place to chill out!' Half of my songs were inspired there…"
"A small camp with a big heart. I've had some deep spiritual experiences there."
"One of the best sites we secretly visited on Earth. It is first on our list where we plan to establish the first contact."
"I wish I sailed in a totally different direction and discovered this place before anyone else."